Skip Navigation
Seawolves get special perks at Staller Center! 
Did you know that Stony Brook University students get all sorts of discounts at the Staller Center for the arts?   From free tickets for first year students to huge discounts (like 80% off!)  on live shows, there is no reason a Seawolf shouldn't pay attention to the Staller Center lineup!  
---
SEAWOLF DISCOUNT ON LIVE SHOWS:
 
Valid on all Staller Live Season Shows,
except Gala (subject to availability).   Simply choose SBID pricing at checkout, and pick up your tickets at the Box Office with your SBID.
---

FIRST ON US
Offers a complimentary ticket to any show of choice at Staller Center to all incoming Freshman students, first year transfers, med students, grad students, residents and fellows.
---

WOLFIE WALLET ACCEPTED
Visit our box office in the lobby of the Staller Center to use Wolfie Wallet to purchase tickets.  
---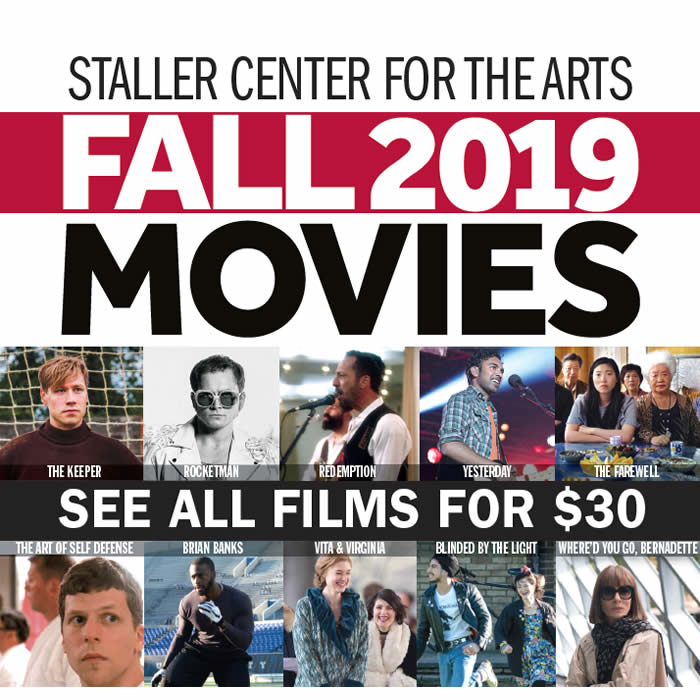 FRIDAY NIGHT MOVIES
Bargain ticket prices for movies on the Staller Center's Big Screen.   See the schedule here!
---
UPCOMING $10 EVENTS THAT  YOU CAN'T MISS:
---
---
ENSEMBLE ESPAÑOL SPANISH DANCE THEATRE

Saturday, October 26, 2019 at 8:00 pm
Main Stage $10 with SBID (regular $48)

Come see Spanish culture come alive with Ensemble Español, the premier Spanish dance company in the United States. With 40 dancers, singers, and musicians, Ensemble Español fills Staller Center's Main Stage with folkloric, classical, flamenco, and contemporary styles. 

Watch the video
Buy Tickets
---

DIAVOLO


Saturday, April 18, 2019 at 8:00 pm
Main Stage $10 with SBID (regular $52)

Sponsored by Campolo, Middleton & McCormick, LLP


Finalist in America's Got Talent, DIAVOLO | Architecture in Motion uses dance to explore the relationship between the human body and its architectural environment. Artistic Director Jacques Heim steers DIAVOLO's diverse team of dancers, designers, choreographers and engineers to create awe-inspiring works that reveal how we are affected emotionally, physically and socially by the spaces we inhabit.
Watch the video
Meticulously designed architectural structures serve as the central inspiration for each work, activated by the stylistically varied and intensely physical choreography, which has become the hallmark of this truly original company throughout its rich 25-year history. A spectacular show not to be missed!

"DIAVOLO … masterful … conquering and negotiating altered environments through acrobatic movement and sublime strength and physicality."
Buy Tickets
---
Contact US
Paul Newland, Outreach Director
paul.newland@stonybrook.edu
(631) 632-7238
---