Skip Navigation
Spring 2021 Films
The Staller Center for the Arts is proud to offer our annual Spring Films at home! Purchase your pass today to see 13 films over 12 weeks, including 10 new feature premieres and three bonus encore screenings from February 11 - May 2, 2021.
Films will be available on-demand to watch and rewatch Thursdays at 7 pm through Sundays at midnight using the IndieFlix app. The Film Schedule will be announced in January, but order now to get the presale discount.
Pricing & Information
Film Pass:   $50  $40
Presale price available until January 15.
View all films from the comfort and safety of your home using the IndieFlix app and platform
How to Purchase
1. Click on the "Purchase Pass" button above
2. Log into your IndieFlix Festivals account
(Don't have an account?   Click here to create one.) 
3. Select "Film Series Bundle" or "Purchase Spring Films Pass"
4. Complete checkout process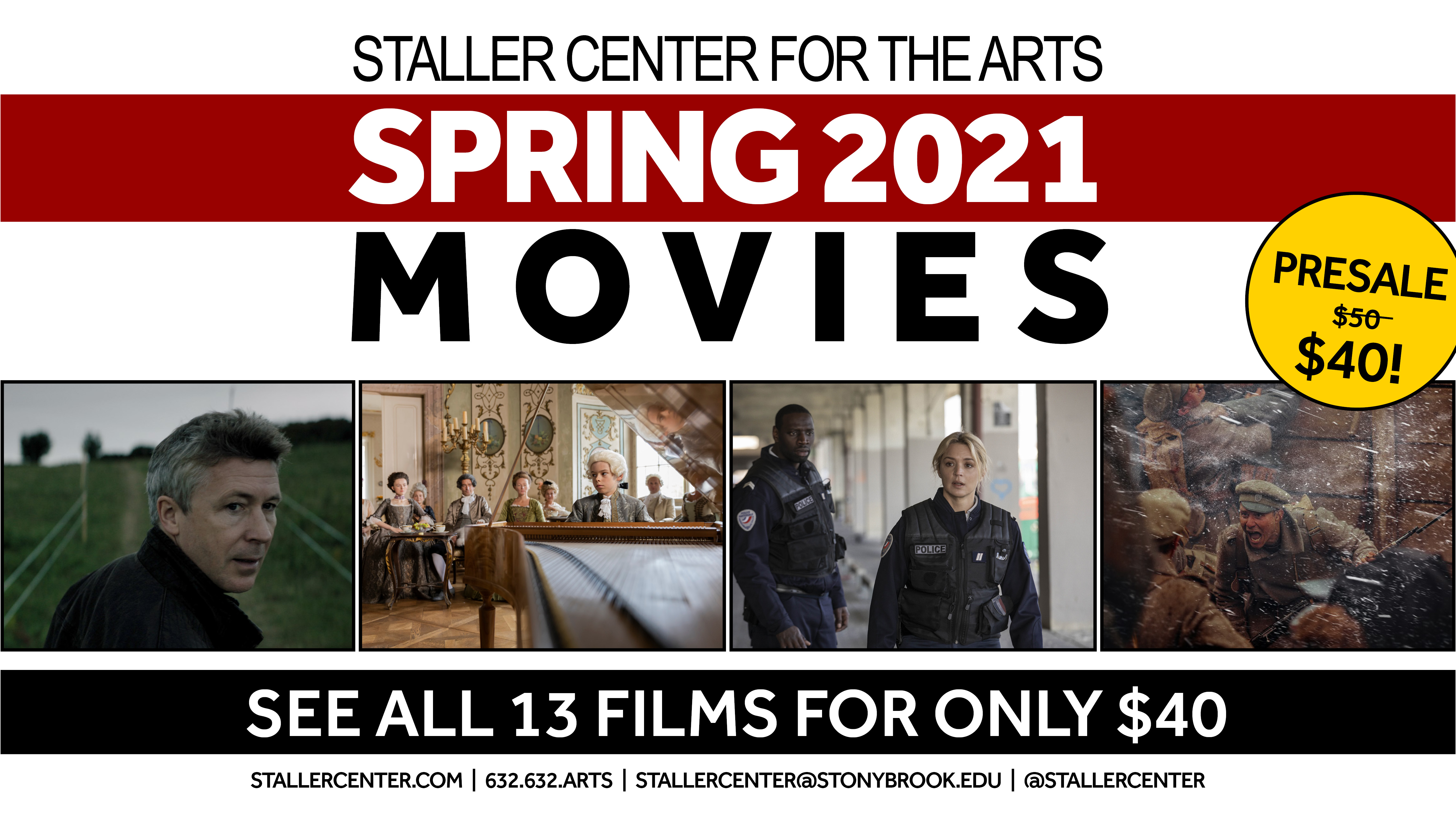 Schedule announced January 15.