Skip Navigation
Staller Center Donor Stories
The Staller Center is fortunate to have many dedicated patrons and Friends who support us at every level.    Our daily operations and all of our performance expenses are paid using private funding from ticket sales, and more critically donations.    We wanted to start sharing some Staller Center donor stories, as people give in many ways and for many different reasons.  Please visit this page often to see more stories!
---
Dedication of the
Al and Harriet Zlatin Founders Room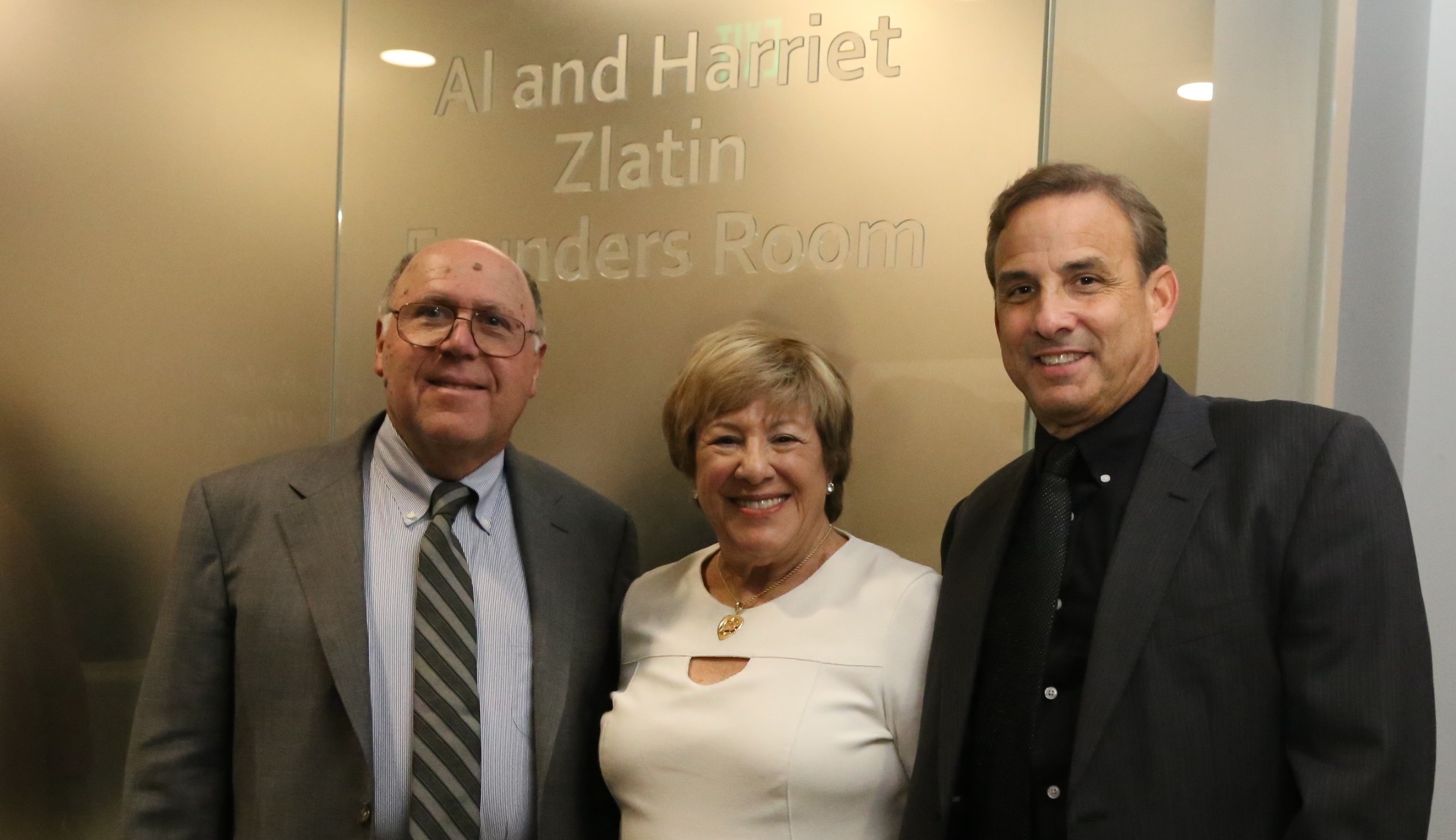 Marsha and Henry Laufer joined by, Staller Center Director Alan Inkles, commemorated
the legacy of her parents, Al and Harriet Zlatin, with a generous gift and special naming
of the Founders Room in the Staller Center for the Arts.  The event included a
celebratory dinner in the new Al and Harriet Zlatin Founders Room and performance by
Megan Hilty on October 20, 2018 which fell just days after what would have been her
father Al's 100th birthday.
---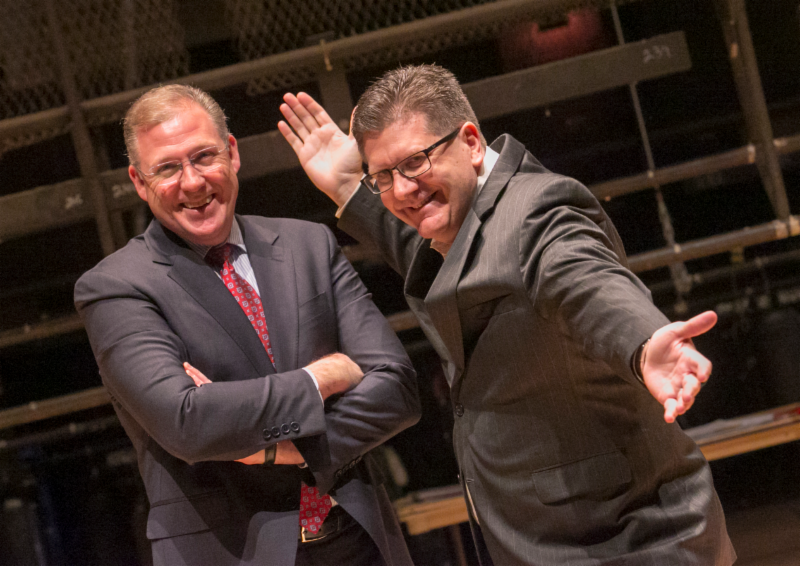 SBU Alumni, CMM Senior Partner Scott McCormick & CMM Managing Partner Joe Campolo


---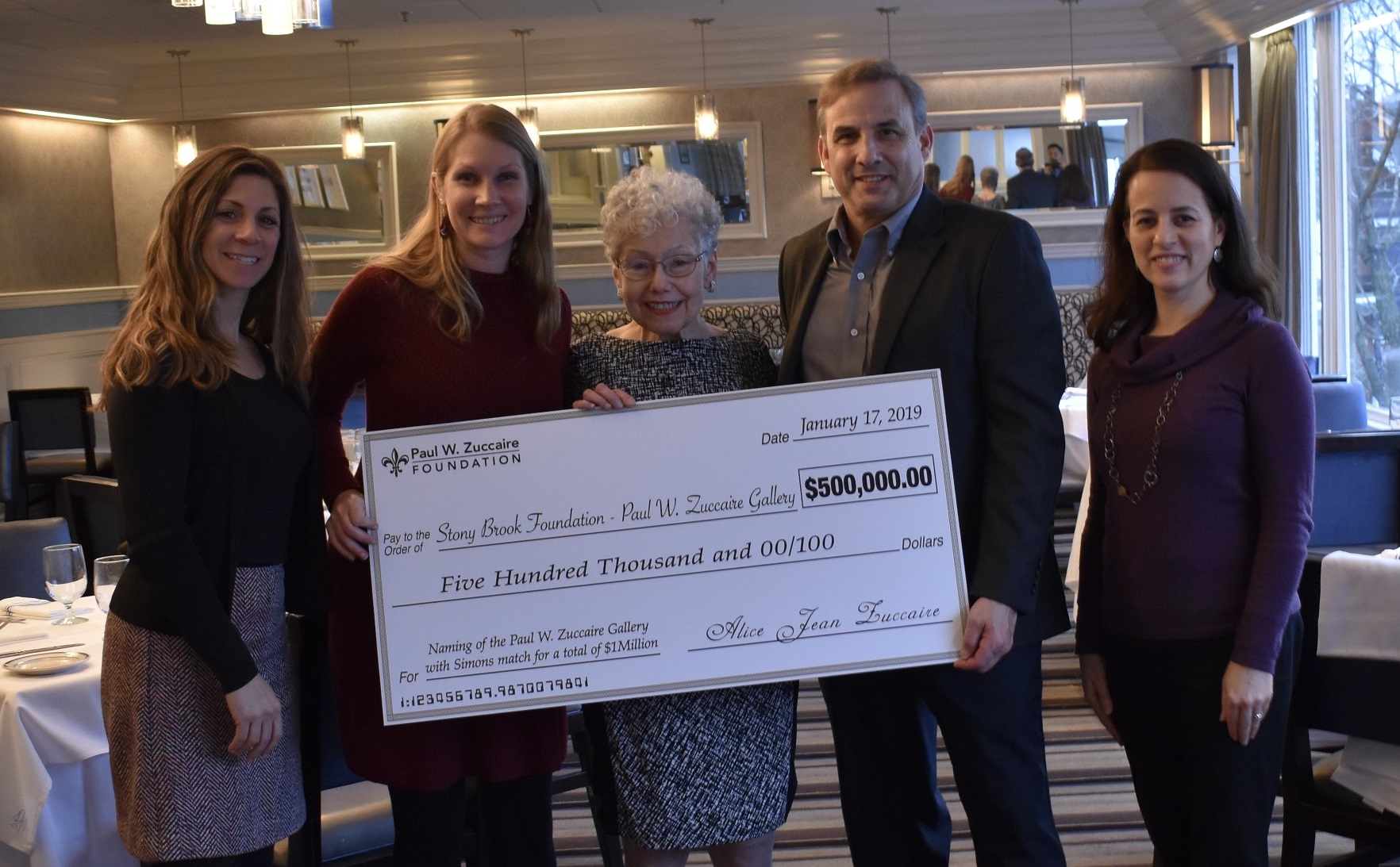 Alice Jean Zuccaire pictured with Staller Center for the Arts staff: Alan Inkles, Director, Karen Levitov, Paul W. Zuccaire Gallery Director, Katie Stockhammer, Finance Director, Daria Carioscia, Development Officer
---
Stony Brook Film Festival's Presenting Sponsor:
Island Federal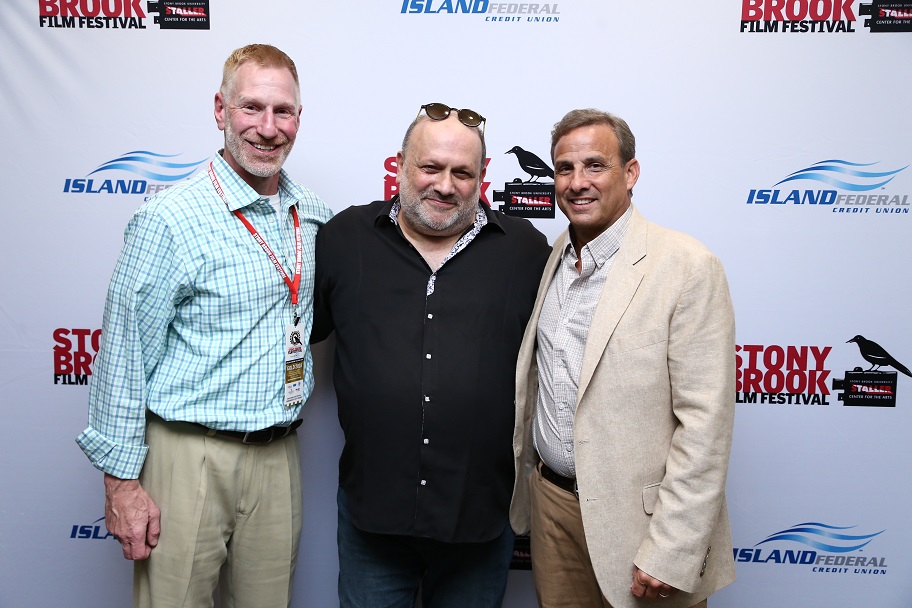 Opening Night of the 2018 Stony Brook Film Festival, Bret Sears, President & CEO Island Federal Credit Union with Filmmaker Eran Riklis and Alan Inkles, Director Staller Center